A static bypass switch automatically and instantaneously transfers the load to the mains electricity supply when there's an internal fault or failure with the UPS system.
In effect, running on bypass the circumvents the UPS (i.e. rectifier, batteries, and inverter) and ensures power continuity while the UPS is fixed or swapped out.
However, operating on bypass does not filter or condition the input or output supply as is the case with typical double conversion online UPS systems, so should be used sparingly.
Internal static bypass switches should not be confused with an external maintenance bypass switch, which is an option that enables the UPS to be powered down manually for maintenance while the critical load is powered directly from the mains.
External maintenance bypass switches tend to be mechanical in the form of a wraparound or rotary switch or set of circuit breakers.
Examples Of Static And Maintenance Bypass In A UPS System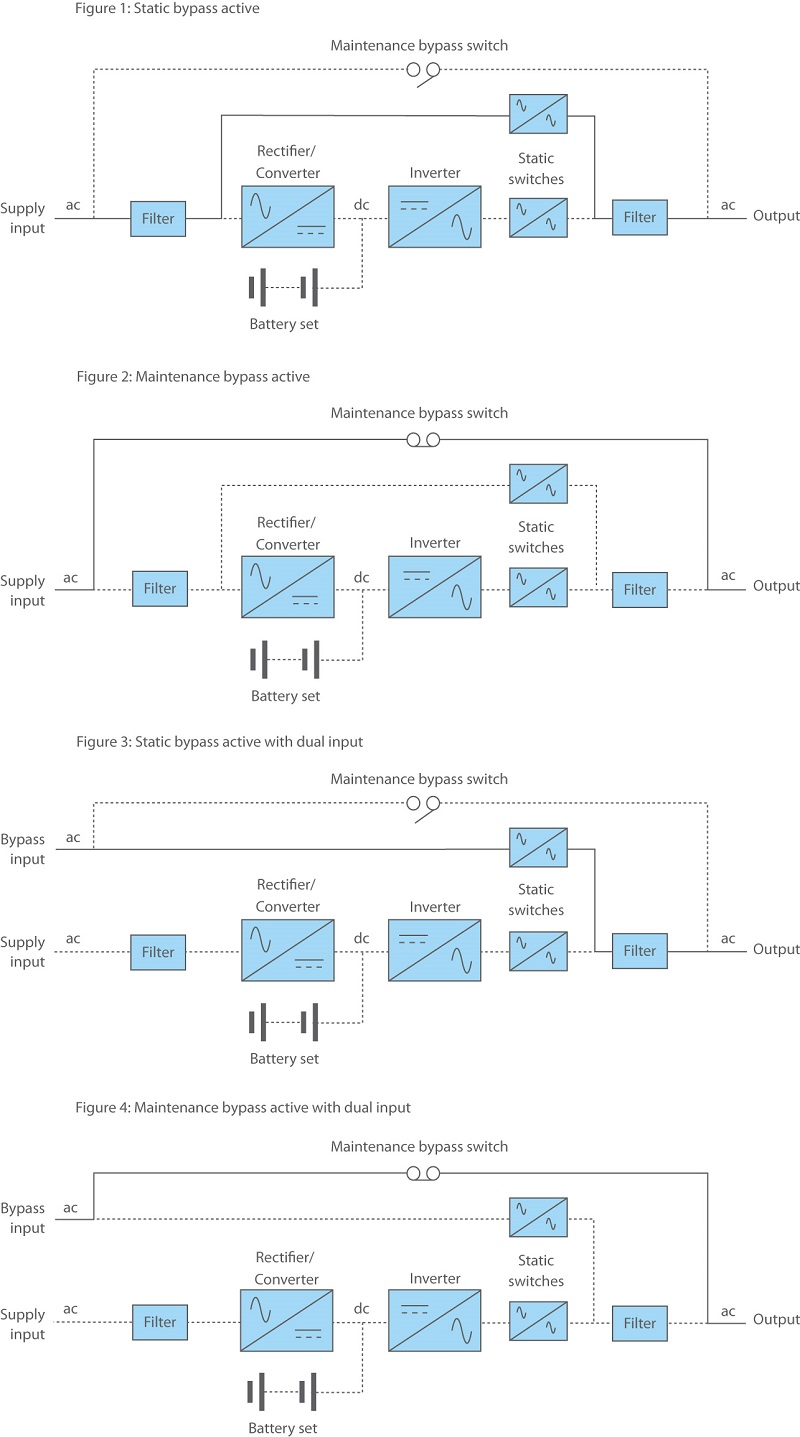 Learn more about bypass switches in UPS systems with this 'Tech Talk' with our Technical Services Manager Jason Yates:
Further reading: