06 October, 2020
New Sentinel Dual SDU Modular MBB System
Bypass for hot-swap connections that guarantees protection and reduced costs.
Thanks to the new SDU Modular MBB bypass, dedicated to Sentinel Dual SDU series, the SDU 5, 6, 8, and 10 kVA/kW models can be connected in parallel up to a maximum of 3 units (of the same power model) to increase the overall system capacity, or configured to operate in N+1 mode to increase the protection and reliability of the critical system.
This condition is achieved by adding a redundant UPS to the power necessary to supply the load: in this way, if one of the units experiences a failure or is switched off for maintenance, the load continues to be supplied.
The UPS connected in parallel are coordinated by a control card (Parallel Kit) which provides the exchange of information through a ring connection, an architecture that provides interconnection redundancy, further increasing the reliability of the system.
The new SDU Modular MBB bypass, through hot-swap connections, completes the creation of a parallel UPS system (power or redundancy) allowing easy and quick disconnection and replacement of the UPS from the system without interrupting the power supply to the load.
With the same design and size of the UPS, the SDU Modular MBB device can be installed in tower configuration next to the UPS or in a 19" rack cabinet.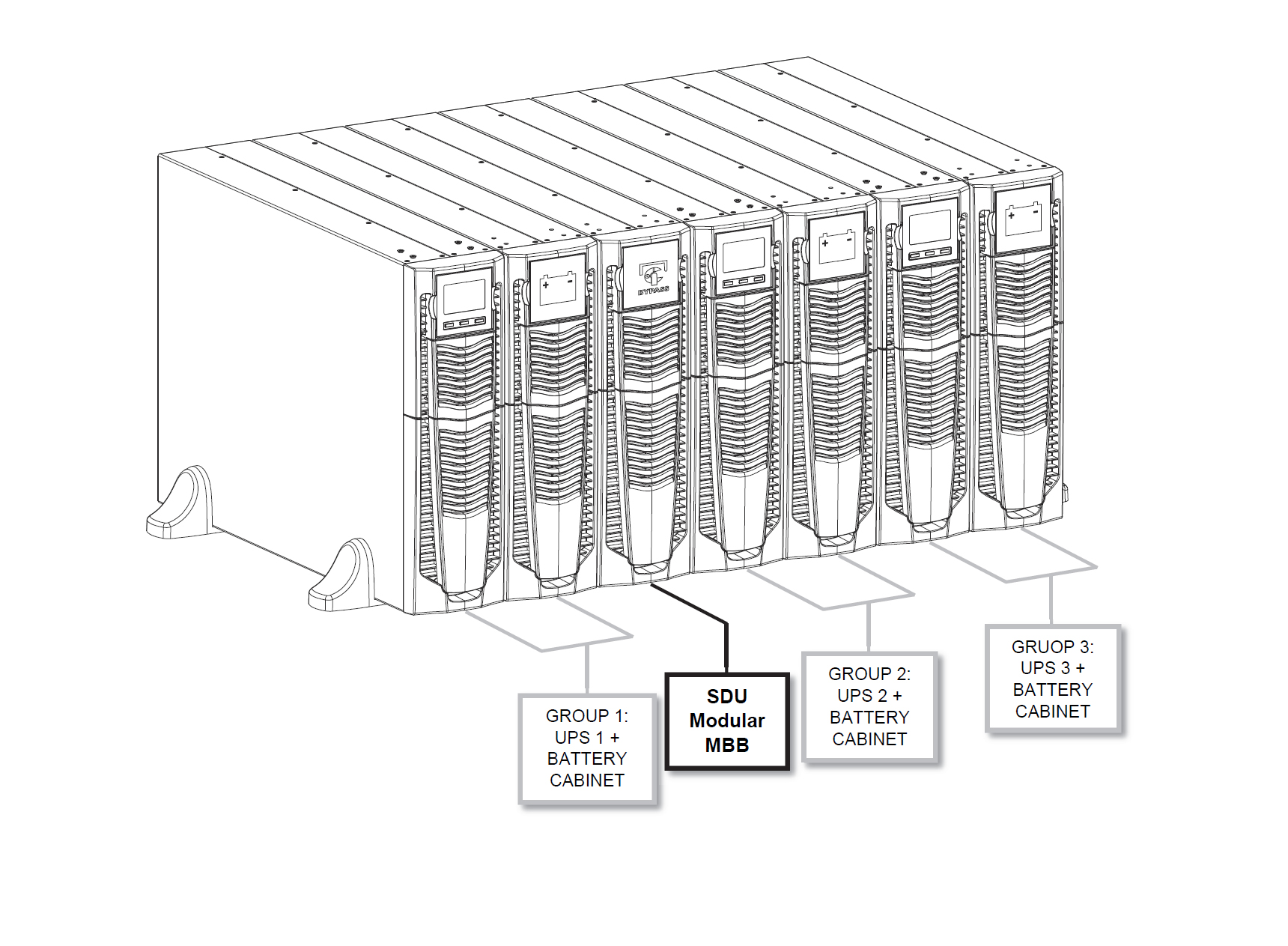 More details on the new SDU Modular MBB